Cybersecurity Tips
from Adirondack Bank
What are IoT's?
These days almost everything is capable of connecting to the Internet.
Refrigerators, watches, light bulbs, TVs, even cars, are capable of connecting to the Internet. Devices as those listed in the previous sentence are now being referred to as "IoT" which is short for "Internet of Things."
 These devices give hackers more opportunities to exploit vulnerabilities within your network by gaining access via IoT's.
Below are tips provided by the United States Cybersecurity & Infrastructure Security Agency (CISA.gov) on how to protect your devices and stop you from falling victim to an unethical hacker.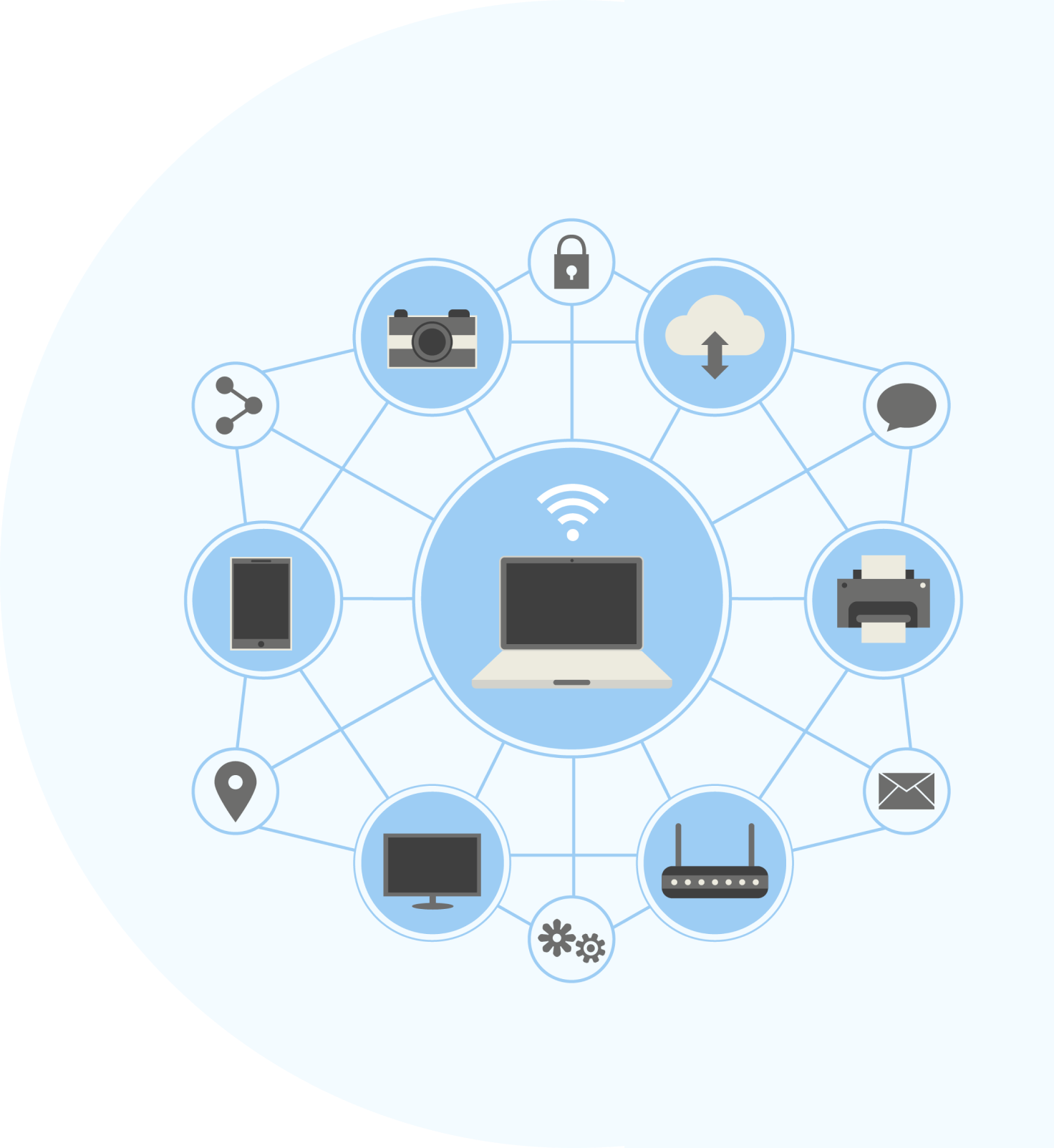 Why Should You Care?
Cars, appliances, fitness trackers and other wearables, lighting, healthcare, home security, and more all contain sensing devices that can talk to another machine and trigger other actions. Examples include devices that direct your car to an open spot in a parking lot; mechanisms that control energy use in your home; and tools that track eating, sleeping, and exercise habits.

New Internet-connected devices provide a level of convenience in our lives, but they require that we share more information than ever.

The security of this information, and the security of these devices, is not always guaranteed. Once your device connects to the Internet, you and your device could potentially be vulnerable to all sorts of risks.

With more connected "things" entering our homes and our workplaces each day, it is important that everyone knows how to secure their digital lives.